Ecotoxicology and Risk Assessment Laboratory
Loyola University Chicago
Dr. Tham Hoang
Associate Professor
Institute of Environmental Sustainability
Loyola University Chicago
1032 W. Sheridan Rd, BVM 314, Chicago, IL 60660, USA
Phone: 773-508-8194, Email: thoang@luc.edu
Laboratory Facilities:
The Ecotoxicology and Risk Assessment Laboratory in the Loyola Institute of Environmental Sustainability is a state-of-the-arts science facility for conducting ecotoxicology research to determine the fate and effects of inorganic and organic contaminants in the ecosystem. The laboratory has a water flow-through and a water recycle culture systems with the light cycle and temperature control to raise different aquatic organisms for research. The organisms include standard (i.e., Fathead minnow, Daphnia magna, Ceriodaphnia dubia) and nonstandard (Apple snail) species. The laboratory also has testing facilities that are equipped with an automatic water exchange system for conducting water and sediment toxicology research. The testing facilities are designed to control the temperature and light cycle according to the guidelines of the standard test methods. In addition, the laboratory is also equipped with an in-house analytical facility to support ecotoxicology research. The analytical facilities included an ICP-MS for metal analysis, an IC for ion analysis, a LC-MS and GC-MS for analysis of organic contaminants, a TOC analyzer for analysis of total and dissolved organic carbons in water, a Hot Block for tissue digestion, Fluorescence/UV-VIS Spectrophotometers to measures the absorbance and fluorescence spectra of various organic contaminants, and other instruments for measuring water quality characteristics (e.g., pH, DO, conductivity, turbidity, hardness, alkalinity, etc.).
The primary research interest in this laboratory is looking at the influence of chemical and physical characteristics of water, sediment and soil on the bioavailability and toxicity of contaminants to aquatic and terrestrial organisms. More specifically, the following objectives can be achieved:
· Determination of the bioavailability, bioconcentration, and bioaccumulation of contaminants, including microplastics,
· Evaluation of potential toxicity of individual and mixture chemicals in water, sediment, soil, and diets,
· Understanding the mechanisms of toxicity,
· Evaluation of the toxicity of effluent wastewaters and determine causative agent(s) through toxicity identification evaluations,
· Preparation for ecological hazard and risk assessments for aquatic and terrestrial environments, and
· Providing guidance to optimize efficiency of site cleanups and assist in development of environmental quality guidelines.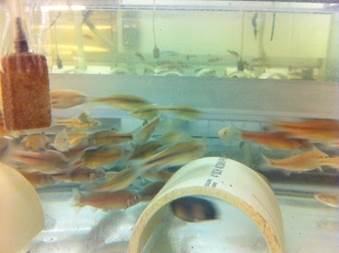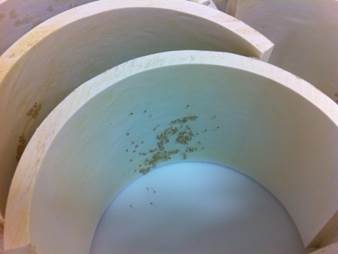 Fathead Minnow Culture System (Pimephales promelas)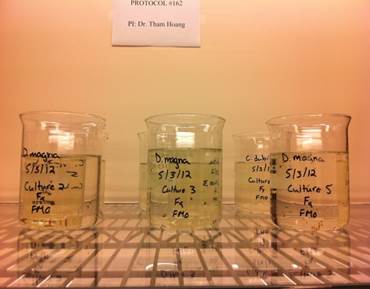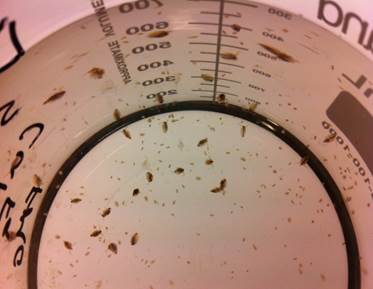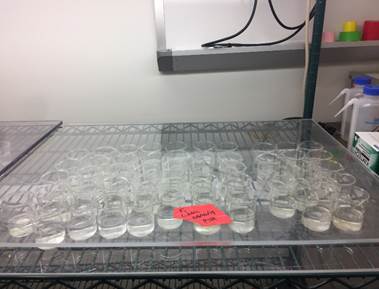 Daphnia magna and Ceriodaphnia dubia Cultures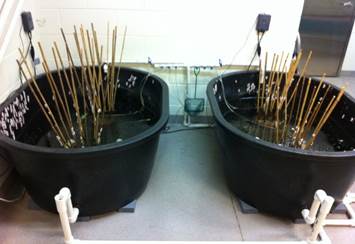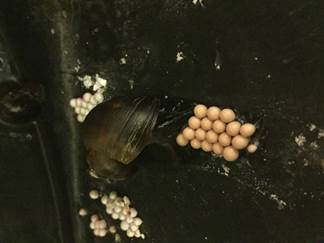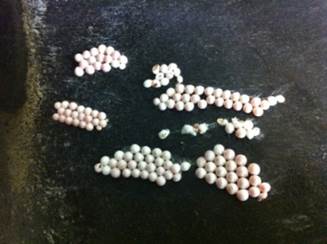 Apple snail Culture (Pomacea paludosa)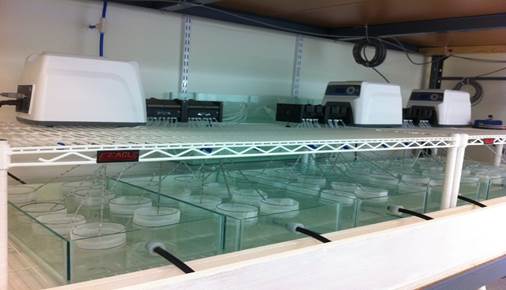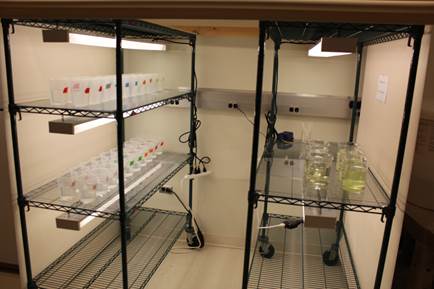 Sediment Toxicity Test System Light and Temperature Controlled Testing Room
Analytical Instruments: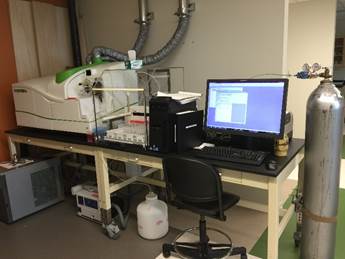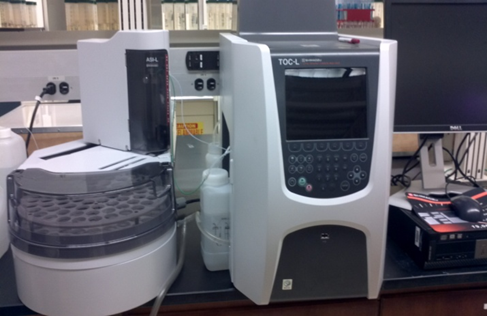 Nexion ICM-MS Shimadzu TOC Analyzer Ion Chromatography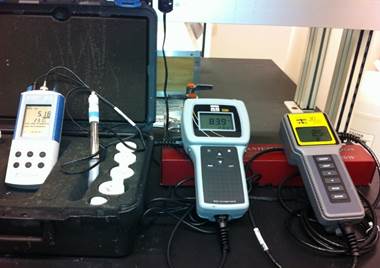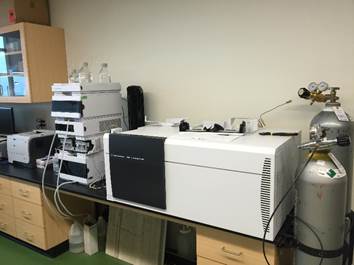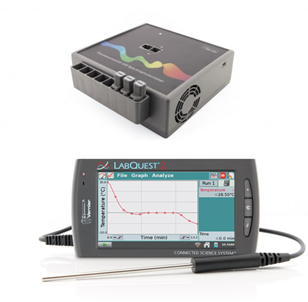 Conductivity/total dissolved solid, pH, DO meters LC-MS UV/VIS Spectrophotometer
Students: